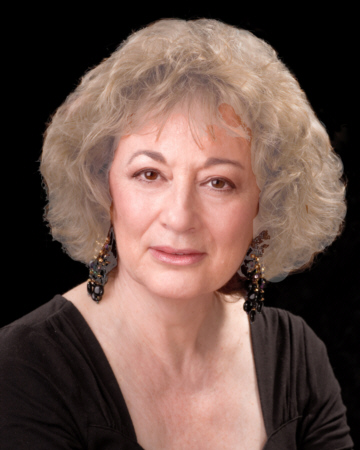 Life Tips
Archives

Special Events

Contact Info


CREATIVE WRITING WORKSHOPS




For Self-Expression, Self-Discovery and Healing...
For Performance, Comedy, Theatre or Seminar Presentation
For Publishing to your Blog, Website, Article or Column...
Work on your Play, Monologue, Novel, Short Story, Memoir... Develop your Internal Characters - Give them a Voice...
Go Where You've Never Gone Before...
Whatever your Reason for Writing -
It is Worth Your Honest Effort to Improve!

Melodie Somers has been a member of Ensemble Studio Theatre since its inception. She was co-founder of the Ensemble Studio Theatre Institute with the late Curt Dempster and has taught at Playwrights' Horizons Professional School; The 42nd Street Collective for Randee Smith Nguyen; Actors' Theatre of Louisville; The Tyrone Guthrie and Illusion Theatres in Minneapolis; Rutgers University; and Marymount and Ithaca Colleges, to name a few. Her vast experience of training and coaching theatre professionals, covers over three decades.
If you are one of the rare New Yorkers or New Jerseyites who enjoys the quieter City on the weekends, consider spending a couple of Saturday mid-mornings a month wrapping your mind around self-development and discovery. There will still be time to go out to a matinee, stroll in Central Park or the Village or to depart for your get-away after the workshop.
Melodie Somers: "I came to NYC to be in the arts. My study and professional work in the theatre led me to more interests in psychology. My professional study and work in psychology led me to interests in philosophy. Everything I continue to pursue and pass on is influenced by these interests."
Founding Member of Ensemble Studio Theatre.
Graduate of New York Center of Psychoanalytic Training

PLACE: 680 West End Avenue (93rd Street between Broadway & WEA), Suite 2E
New York, NY 10025
Melodie has worked as an actress in professional theatre On and Off Broadway, with such notable playwrights as David Mamet, Christopher Durang, Arthur Giron, Hal Corley, Shirley Lauro, John Guare, Hal Corley, Albert Innaurato, the late Frank Gilroy, Romulus Linney and Tennessee Williams. She was fortunate to have worked with director Jerry Zaks several times (still living!) as well as, Carl and Rob Reiner, Donald Scardino and the late Curt Dempster and Garland Wright. Melodie is a founding member of Ensemble Studio Theatre in New York City, where she also directed in Ensemble Studio Theatre's One Act Marathon and other formats, as well as, Manhattan Punchline. She has worked with many emerging playwrights as a dramaturg and has developed theatre pieces of her own. Melodie has been known in the business as an actress, a master teacher of actor's craft and a coach of professional actors in New York City for many years. She is very active as a singer in the tri-state area with her musical duo, Somers & Steel. She is currently developing the book and lyrics of her new musical, "The Last Showgirl," with composer Rich Campbell.

For Information and Application, Contact:
Melodie Somers
Telephone: (973) 715-8106
E-Mail: MelSomers@Comcast.net